How to Install a WordPress Plugin in Few 3 Easy Steps ?
Installing plugins in WordPress is a very simples process that can be done in just a 3 simple steps.
What is a wordpress plugin ?
A plugin is a piece of software that add additional functionality to your WordPress website. There are thousands of plugins are freely available in the WordPress repository, and they can help you do everything from adding contact forms and social media sharing buttons to optimizing your site for search engines. In this guide, we'll walk you through the 3 easy simple steps to install a plugin on your WordPress site.
How to install a WordPress plugin
If you don't know How to install WordPress in Web Hosting then click on this to learn
Step 1 : Find the plugin you want to install
To install Plugins, There is a never ending list of plugins with descriptions are available in the WordPress repository. To install it, navigate to "Plugins" > "Add New." Here you can search for plugins by the name of plugin, keyword or browse by category. Once you've found plugin you want to use/install , click the "Install Now" button right to the plugin name.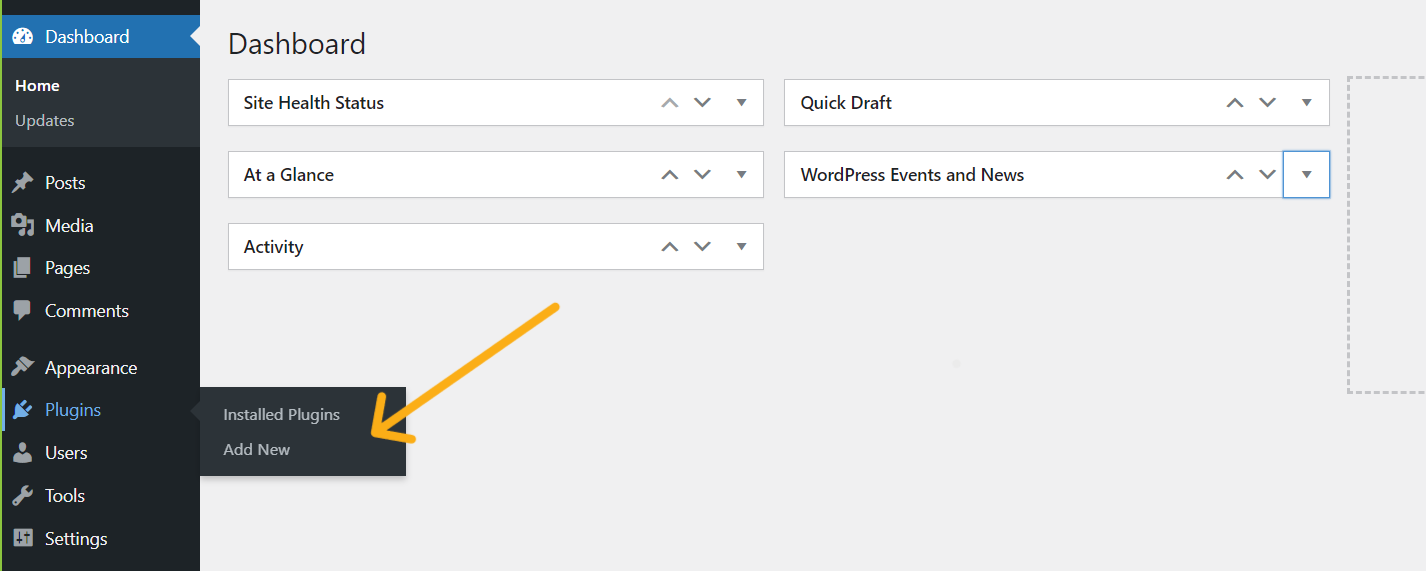 In addition to installing plugins directly from the WordPress repository, their is also an another method to install plugin.
You can also install plugins by uploading them manually to your WordPress website. This can be useful if you have a premium plugin or that plugin that isn't available in the repository. Here's you can install a plugin in WordPress by uploading it manually.
To install it, navigate to the option "Plugins" > "Add New." Now click the "Upload Plugin" button at the top of the page. Next, click the "Choose File" button and select the plugin zip file from your computer/device . Once you've selected the file from system, click the "Install Now" button. WordPress will upload and install the plugin for you.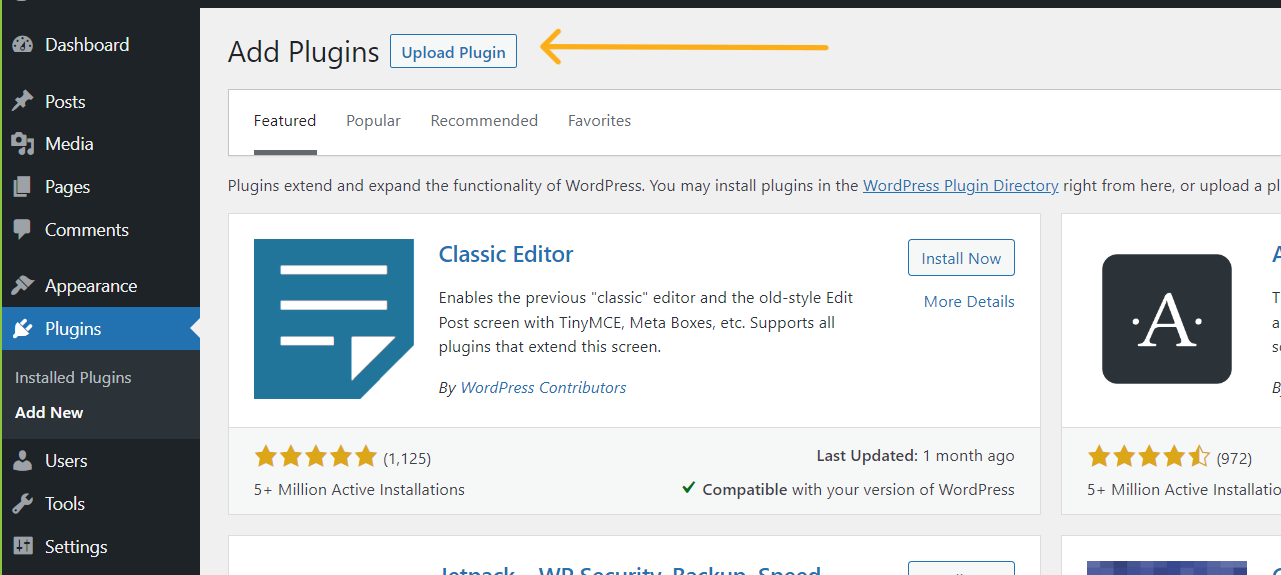 Step 2: Activate the Plugin
After the plugin has been installed, you will need to activate it to make functional before you can use it. To do this, navigate to "Plugins" > "Installed Plugins" in your WordPress Admin dashboard. Find the plugin you just uploaded and click the "Activate" button. right from the name of the Plugin.

Step 3: Configuring the plugin settings
Finally, you are done with the installing now you may need to configure the plugin's settings before you can start using it. You can read the read the plugin documentation for best settings.
You are all done.
Conclusion:
WordPress is the most widely used platform on the Internet right now, due to many reasons. One of the many reasons for this is WordPress plugins. Website owners have far more flexibility and the chance to do whatever they want with their blogs/websites thanks to the abundance of free WordPress plugins. Installing a plugin in your WordPress website is a simple process that can be done in just a few 3 easy steps. By following the steps outlined in this guide, you'll be able to quickly and easily add new functionality to your site and customize it to your specific needs.
For WordPress Hosting Plans Check Out Our Fastest WordPress Plans